Ennis Traffic Safety Solutions manufactures traffic paint in both solvent based and waterborne formulations that are designed to meet a particular specification or need.  These paints comply with the new Canadian federal regulatory requirements setting volatile organic compound (VOC) concentration limits for traffic marking coatings.
Traffic marking coatings containing more than 450 g/L of VOCs can no longer be sold in Canada, and there will be an annual seasonal prohibition, over the period of May 1 to October 15 inclusive, on the use of traffic marking coatings containing more than 150 g/L of VOCs.  For more information, please visit the Environment Canada website at www.canada.ca/en/environment.
Low VOC Solventbased Traffic Paint
Solvent based traffic and parking lot paints are acrylic co-polymer based traffic markings formulated for use on highways, parking lots, crosswalks, stop bars, and legends.  Solvent based paint has versatile quick dry times with excellent durability, and is especially suitable for colder ambient applications where waterborne cannot be used.  It is designed to be used with or without glass beads.
Waterborne Traffic Paint
Waterborne traffic paint is an environmentally friendly, durable traffic marking based on proven acrylic emulsion technologies, and is formulated for use in a wide range of applications from highways and crosswalks to parking lots, stop bars, and legends.  Waterborne paint can be applied from temperatures as low as 1.6⁰C (35⁰F) to as high as 49⁰C (120⁰F).  Suitable for application on both bituminous and concrete roadways and can be sprayed with airless or conventional spray equipment.
Traffic paint is available in 5 gallon pails, 55 gallon drums, or bulk tote containers.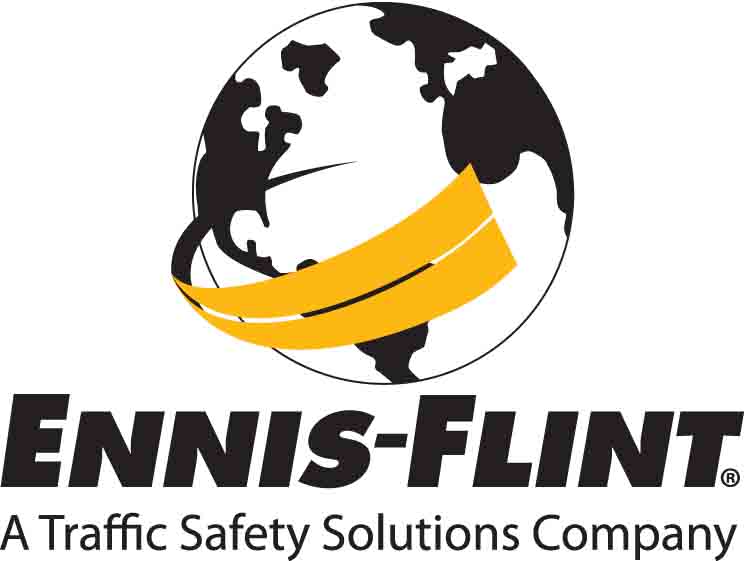 Glass Bead
Embedding glass beads into highway safety markings is one of the most common and economical ways to create reflective lines, providing enhanced visibility through darkness, rain, and fog to create safer driving conditions. Glass beads may be applied as a drop-on in all commercial binder materials, including waterborne paint, epoxy, polyester, thermoplastic, MMA, polyurethane, polyurea, and VOC-compliant paints.
Available in 50 lb. bags.